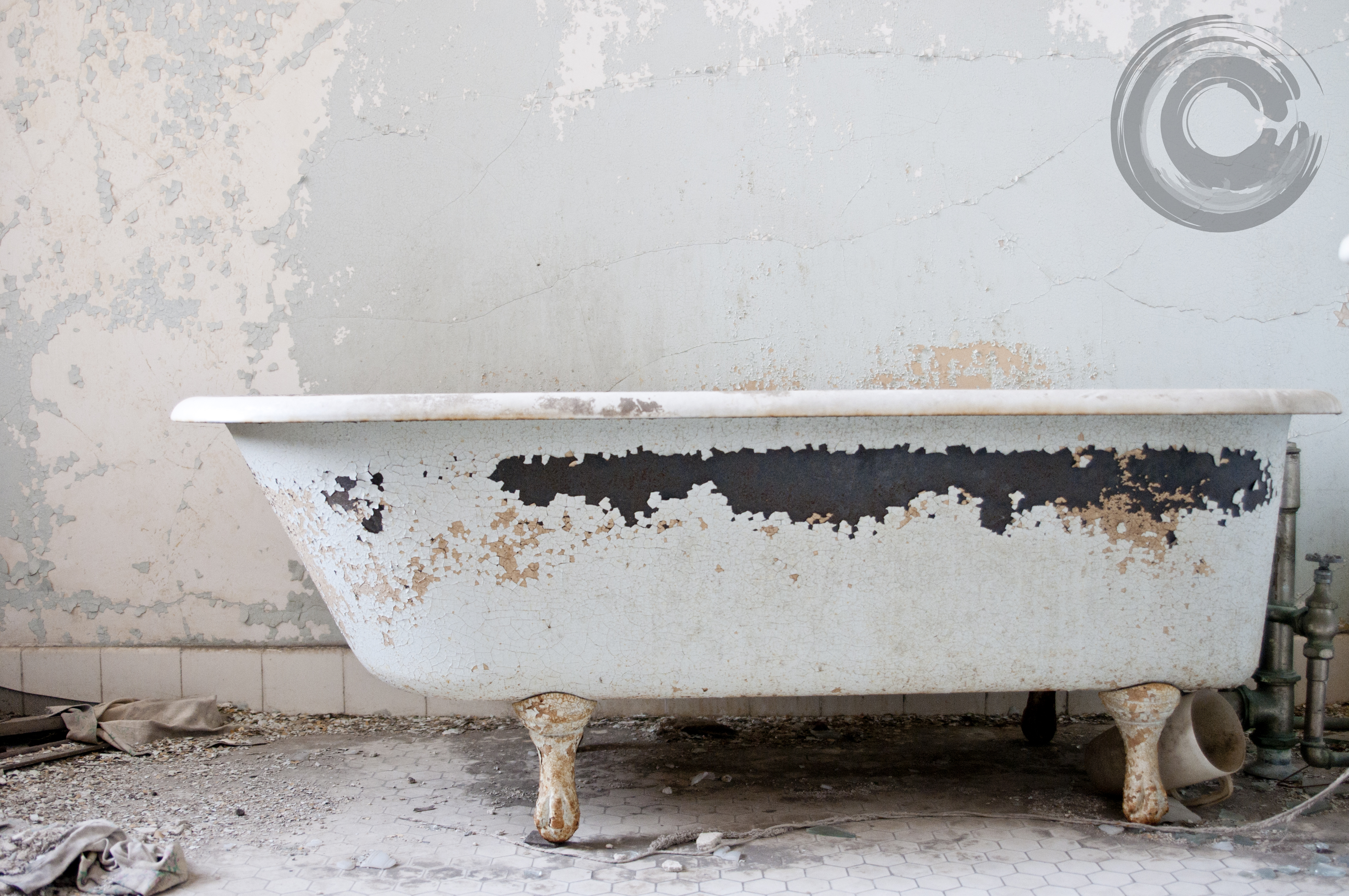 Do you ever feel like your just want to wipe yourself clean of your past and turn over a new leaf. Sometimes, I think, wow if only I had started this bog a year ago. I think about how readers might have been able to follow me through my journey…. but as the saying goes : everything happens for a reason. Maybe I wasn't ready to be out in the world yet and now is my time. Its very hard to put your self out there, unsure of how to start, caring about something so much that the fear of failure stands in your way. I can't allow myself to be fearful anymore. I decided that its really now or never. Sometimes you just have to bite the bullet and fly by the seat of your pants to get to where you want to be.
In the image above, I found this amazing old insane asylum with beautiful walls covered in chipped paint and torn wallpaper. Rooms were left with mattresses and bed frames, old appliances, and bathrooms including everything from mirrors to shower curtains. As I walked through the old weathered building, I carefully planned out each step; as I was cautious of being set back to the floor below.  The air was crisp and I remember the beams of sun that were strung, dust dancing in their paths. To some, it would have been a quick glance followed by a dismissal disgust; however, I myself, carefully explored every space, every wall, every detail. This building, prepped and ready for demolishment was filled with the most outstanding paintings and sculptures, it was magnificent.
As I think about the potential that is possessed in the old and forgotten, I am reminded that with age comes wisdom and beauty. Patience always is rewarded.