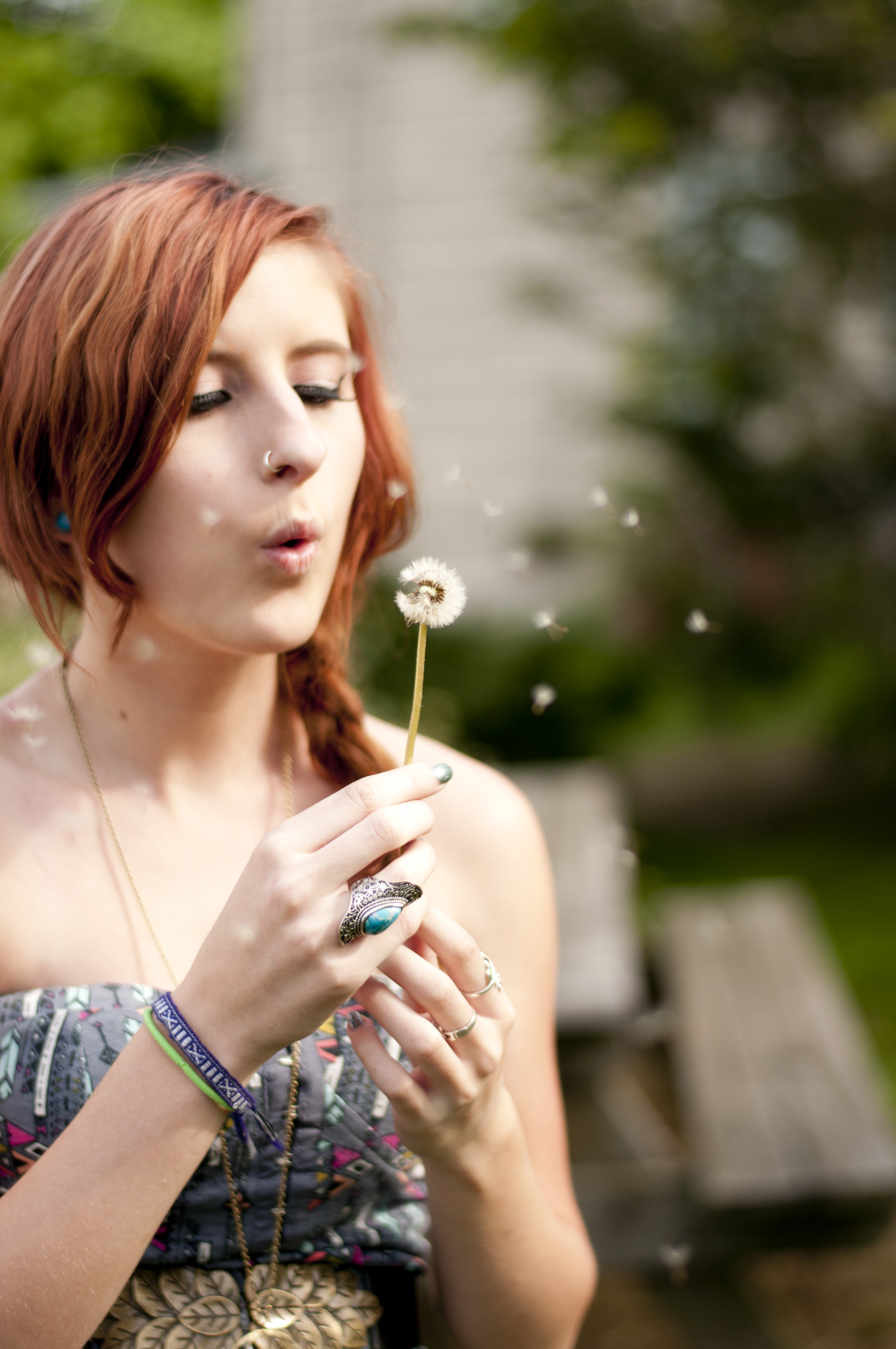 Some have an obsession with pinwheels, others : dandelions ! Ps Bri is also a photog-gal!
So hanging with Annmarie last night (and half of my cousins, oh and my brothers old guitar teacher, a past coworker, and a new blog fan Em…. wow small world kinda situation) I got to celebrate her hubby, Brian's, birthday. It was so jam packed in there! Usually when you invite 20 people to things like this only 10 come, but with their luck…. they got all 20!
Anyways, I was able to  have some QT with Annmarie's and her sis Kara! I met Kara at the wedding last year, but as I recently said, Annmarie and I didn't become close until recently. So naturally after some bonding time I started following her Instagram and liked 50 photos, made about 4 comments. We hovered over Annmarie's laptop viewing pictures of their "Sister Reunion" shoot ( which by the way is coming up girls!) and watching videos of them playing "Chubby Bunny". So I don't know how it is physically possible for me to not know about this game, but it is right up my ally. So for all of you in the same boat as me…. Chubby Bunny is a game of marshmallow stuffing. You stuff marshmallow following saying chubby bunny, over and over until you can anymore, AND ITS COMPLETELY HILARIOUS.
I'm getting way off track here….
So a "pinwheel" is something that silly that you enjoy that really only serves one silly purpose and that doesn't really possess anyother purpose than what its created for. So Annmarie has a love for pinwheels. I love containers, specifically small ones…. like jewelry boxes and tin boxes with hinges also those tiny wood boxes that slide open. Whats your "pinwheel"?