(This image discusses the ideals of women, fertility, failures and defeat.)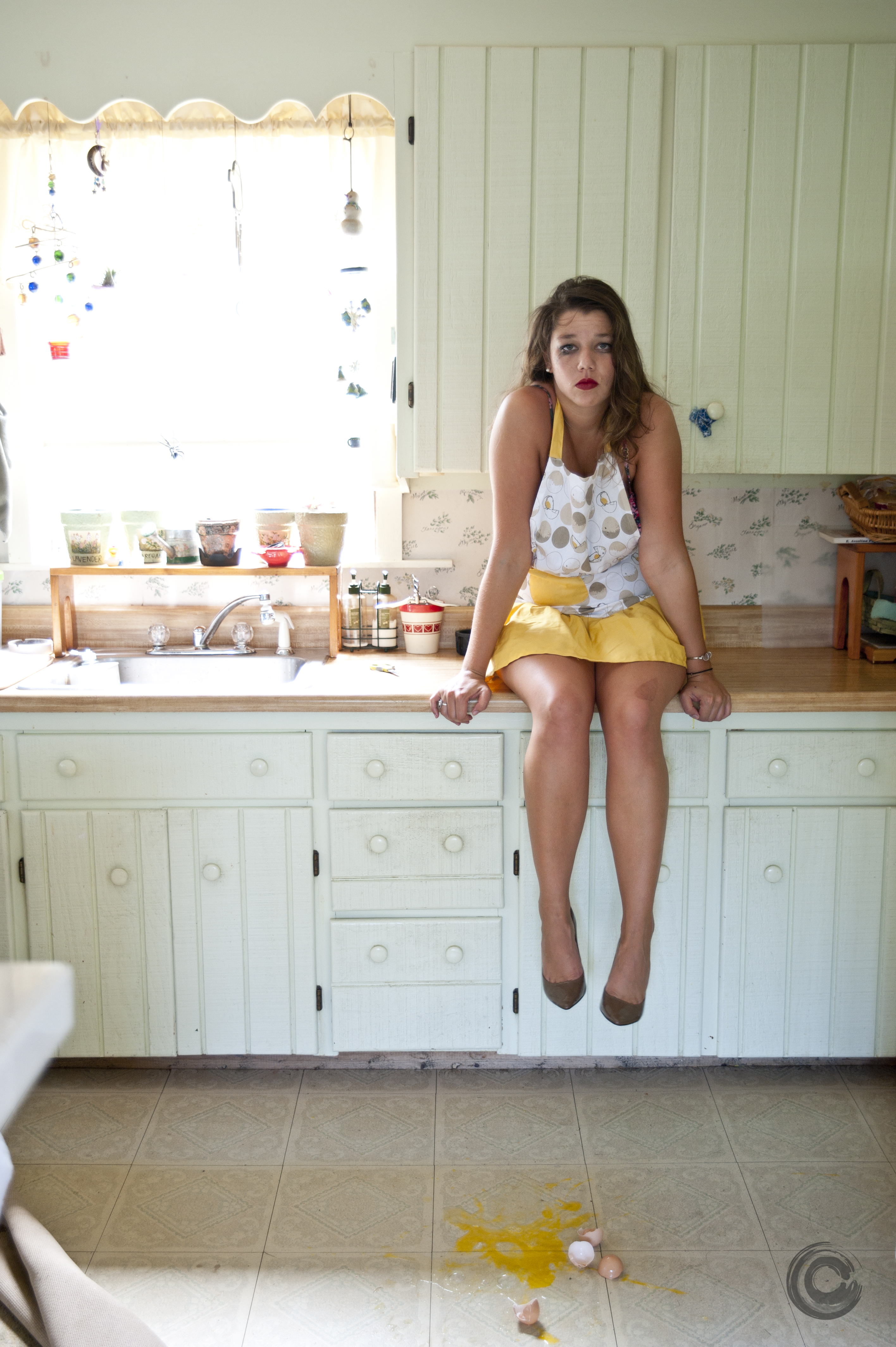 Hooray! Annette is back, and as ready as ever. I haven't quite decided ( well actually I guess I have) if I really want to give away all of meaning to each piece. I have always enjoyed art more that gives me the ability to interpret, on an individual perspective. I think that giving the viewer an entire analysis of why every thing is the way that it is ruins the freedom and creativity to each individual viewer.
So, I would just like to thank the stupid teenager who egged my car last night for pushing this idea to happen earlier than expected. Originally, I had planned a similar idea in my mind, but it didn't really come to the surface until this morning (at 2am when I was washing my car off). Not only was I aggravated that I was cutting into my sleep but I was upset because it is totally wasteful to drive around with the intention of wasting dozen and dozens of eggs…. (and here I am wasting two more) plus I hate the smell- yuck.
(an outtake…)